-End of Year Christmas Party Saturday December 16th from 3.00pm-
*** Range CLOSED for the Christmas New Year Break from December 17, 2017. Reopen mid January 2018   ***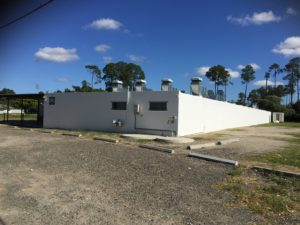 SSAA Caboolture branch was formed in 1994 after a public meeting was held to establish a range and pistol club in the Caboolture region, north of Brisbane. The branch has since grown to over 500 members and includes a rapidly growing pistol club currently containing around 351 members.
Over the years we have welcomed many new shooters to the sport and our goal is to support you through your journey to acheive the enjoyment and comradeship that we experience at every meet.
We have completed the first two (of three) stages of our facility located at 558 Uhlmann Rd, Burpengary, next to the Caboolture Clay Target Club.
This first stage is a 25m range catering for pistol chamberings. The range approval conditions dictate muzzle velocity of blackpowder and centre fire ammunition not to exceed 1400 feet per second and rimfire ammunition not to exceed 1710 feet per second. Lead, cast and copper washed lead projectiles only (no ball or jacketed ammunition).
The second stage is completed and consists of two 50m ranges. Please check at the Club for available competitions.
New shooters are very welcome and are well catered for. Our experienced Range Officers are always on hand and happy to familiarise you with range safety procedures and the firearms that are available to hire. When you are on the range you will be exclusively supervised by an experienced Range Officer. We also have friendly members that will be more than happy to help you with any inquiry you may have.
You will need to bring photo identification and enclosed shoes. Minors over 11 years of age are able to participate but will also require photo identification. If you don't have any, please bring a hard copy photo that can be endorsed by a parent. (Parent will require photo ID). Please see the Events page to book a session time that suits you.
We are also looking at expanding our shooting calendar. If you would like to shoot a particular discipline or certain days, please contact admin@ssaacaboolture.com or drop at the range so we can work out the best times to suit most shooters.
We hold our monthly general meetings at the clubhouse at 558 Uhlmann Rd, Burpengary 7.00pm on the first Monday of the month. Doors open at 6.00pm for anyone requiring information and 6:30pm for members sign in.